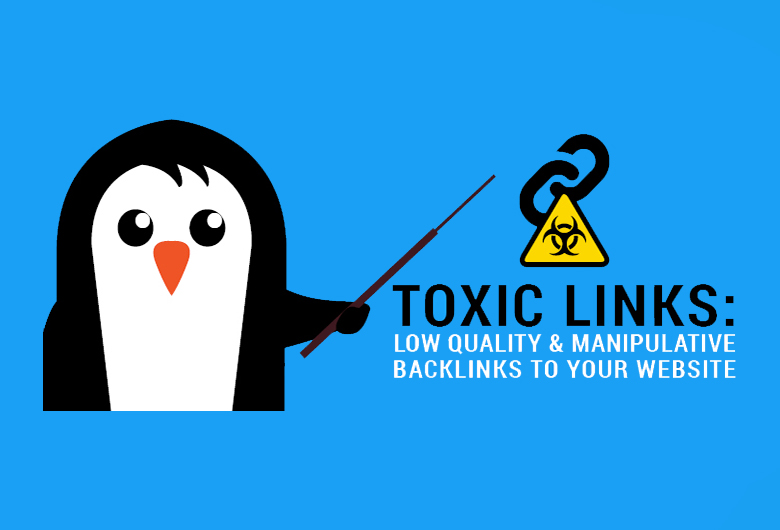 What Are Toxic Backlinks?
Toxic backlinks are spam links, sites not indexed by the usual search engines like Google or mainly sites that have viruses and malware. These harm your website's organic traffic and your SEO rankings and can result in you being penalized. The industry trends are changing with every upgrade that comes from search engines and it is important to keep up to date with them. Many times websites have a huge toxic/bad backlink profile because they entrusted their SEO services to a SEO company that isn't up to date with the latest practices.
Our manual toxic/bad link removal services are aligned to help your website become free from the malice of bad backlinks and to help you avoid any penalties in the future.
What Are Benefits Of Removal Of Toxic Backlinks?
For your site to function in a healthy manner and to retain a good organic traffic it is important that these backlinks are removed. Removing toxic/bad backlinks is a lengthy and time-consuming feat and we are ready to take care of the process for you.
Our comprehensive services include:
Complete bad backlink removal services:
We go through the arduous challenge of dealing with the complete link removal service so you don't have to.
A thorough backlink identification:
We make sure your links are imported through all backlink checkers to identify every last one of the links pointed to your website.
Manual analysis of all links:
All links are analyzed and classified by our experts manually to ensure 100% backlink removal.
Outreach for manual link removal:
Our team of experts finds the best way to reach each website and get the webmasters to remove the links.
Detailed reports to ensure transparency:
All the backlink removal information is compiled in easy to comprehend reports for you.
Before we can be of any help to you. We need to do a thorough analysis of your domain. For that we need:
The URL of your website
Any specific keywords or tags
A list of bad backlinks (if you already have one)
Once we are done identifying the backlinks we will proceed further.